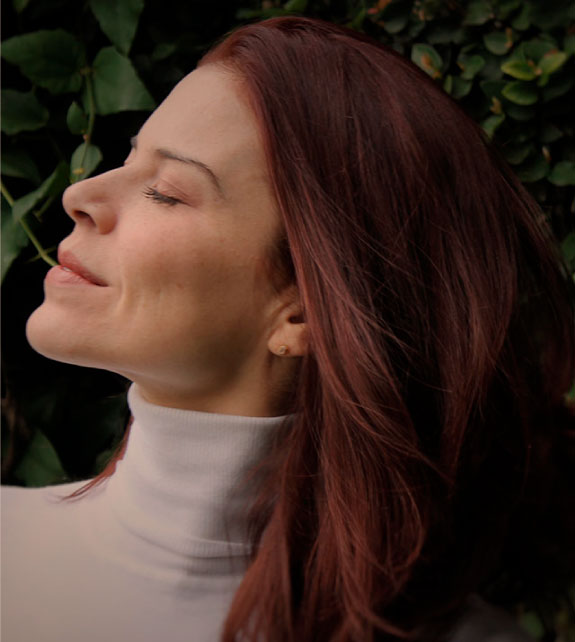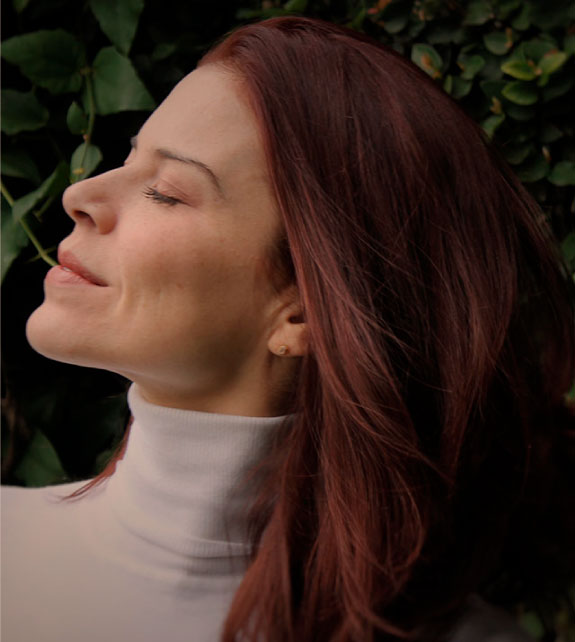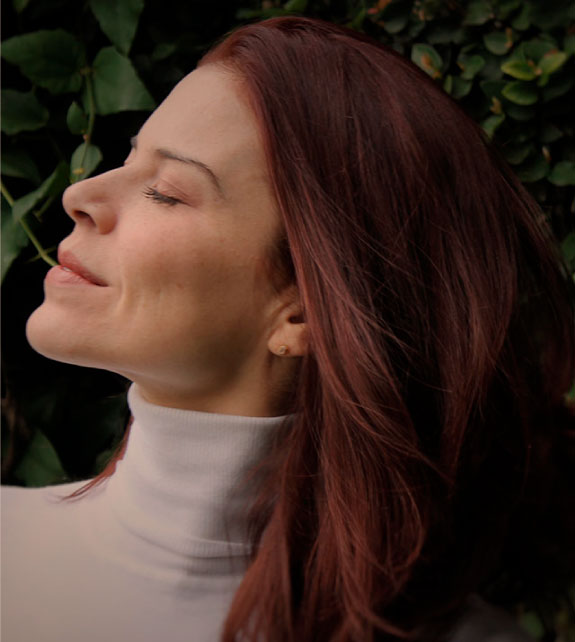 Cintya Chaves
I AM AN ACTRESS SPECIALIZING IN VOICE PERFORMANCE. MY CAREER BEGAN WITH DANCE AND YOGA, PRACTICES THAT ARE PART OF MY ROUTINE AND THAT ARE MY FOUNDATIONS FOR THE CREATIVE PROCESS IN AUDIO PERFORMANCE.
voice
over
I work with commercial voiceover, narration, and dubbing for clients in several studios in São Paulo / BR and also in San Francisco / USA, recording from my home studio. I work not only in traditional media but also with new technologies such as digital voice assistants. Over the past few years, I have worked for major clients in the industry as well as for advertising agencies such as Young & Rubicam and Cultural Brands.
Voice
Cintya Chaves is one of the most promising voice actresses of her generation. Her background as an actress and as a yoga teacher, have helped her temper her performance on the microphone with grace, great interpretation and professionalism. When we were together working on my workshops and voiceover mentoring, I noticed the voice professional being born there. Do you want an amazing voice to shine in your commercials? Call Cintya Chaves "
Lecturer
I am a lecturer in the Broadcast and Electronic Communication Arts Department (BECA) at San Francisco State University (SFSU). After almost two years of teaching online classes for college students who are focusing their studies on Media Performance, having the students back in class is precious. I teach The Art of Voiceover, Media Aesthetics, Media Performance, and Basic Digital Media at the BECA new building, Marcus Hall.
featured workshop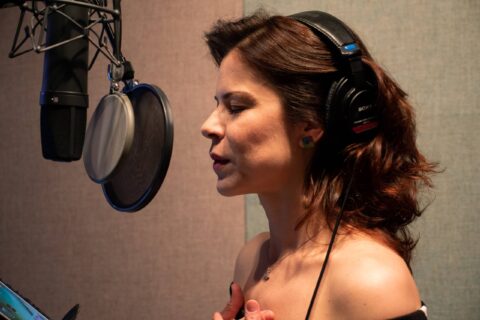 I teach private classes as well as classes for small groups since 2017. This course is personalized and structured according to the needs of each client/student. In the last few years, I have been helping translators & conference interpreters, therapists, writers, actors, and journalists,...
see more about this course
Demo
Here you will hear excepts of my recent recordings. A demonstration of my work in different Voiceover styles.
Inspo
Voice, a cheeky dancer
The voice is an important tool for identifying personality traits in each of us. The tone, rhythm, speed, articulation, and resonance of a voice can reveal emotions, behaviors, and the level of confidence we have in ourselves. The identity of the speaker is gradually revealed through these elements that normally go unnoticed. Listening to our own voice keep reading
Listen, open your ears and listen well…
contact
Hi let's talk? Fill out the form below and I will contact you soon!