I am a voice artist, lecturer, and mentor, with a passion for expressive performance that took root in my early dance and yoga practice. These disciplines have become the cornerstone of my unique approach to creating new sounds. Currently, I teach Media Aesthetics, Media Performance, Voice-Over, and Basic Digital Media at San Francisco State University.
Drawing from a rich background in performing arts, I've become a go-to voice talent for commercial voiceovers, narration, and dubbing, both in São Paulo and San Francisco. Throughout my career, I've also engaged in theater production and performance, working with talented directors. I've extended my expertise to the realm of digital voice assistants, partnering with top tech companies and advertising agencies.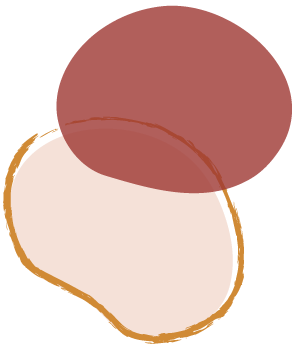 I've shared my knowledge through my workshops, courses, and personalized coaching, where I've assisted artists from diverse backgrounds in honing their vocal skills. My work has garnered recognition in both Brazilian and American media, and I am fluent in Portuguese and English, with proficiency in Spanish and French.
When I'm not immersed in the world of voice acting, I channel my passion into teaching Hatha Yoga, a practice I've embraced and shared for many years. My goal is to help individuals unlock the potential of their voices within the realm of performing arts and beyond.
Cintya Chaves in the press:
The World of Voice Acting – Film Daily

Voz, Performance, e Novas Soronidades
0Cintya Chaves is one of the most promising voice actresses of her generation. Her background as an actress and as a yoga teacher, have helped her temper her performance on the microphone with grace, great interpretation and professionalism. When we were together working on my workshops and voiceover mentoring, I noticed the voice professional being born there. Do you want an amazing voice to shine in your commercials? Call Cintya Chaves "Nicola LaulettaSócio-Diretor (CEO) na Echo's – Comunicação Sonora e Visual Ltda.
1An excellent actress, very professional, with a sense of responsibility and commitment to incredible works, very dedicated, focused, constantly updating and improving with the market. He has worked with us for many years. A human being like few.Claudia Nossa Senhora do Casting
2Excellent professional! I've already hired Cintya for several jobs and all were delivered with great quality, on time, without any problem. The process with Cintya is always very smooth and customers praise the quality of the voiceover. I highly recommend it!Jéssica Modono Co-Founder and Video Director @ Atrás da Moita Filme
3Cintya Chaves is a great professional! Versatile, very technical, he is able to interpret the nuances that each text asks for. In addition to offering impeccable service to the producer. I have worked with Cintya for many years and she is my favorite announcer. Highly recommend !!! Natan Bergstein ImageVideoNatan Bergstain, owner ImagenVideo
4Very talented and competent! I have worked with Cintya for some years, she is an excellent professional, always delivering on time and with great quality. I recommend it for sure!Partner and Executive Director at Trahlahlah Sound Services 
Thanks to the photographers: Cesar Ortiz, Vitor Vieira, Maria Tuca Fanchin, Implied Author e Erika Pulley.
contact
Hi let's talk? Fill out the form below and I will contact you soon!